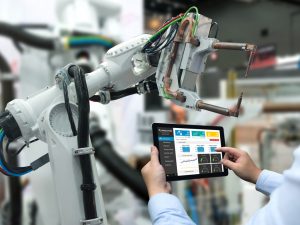 Tailored made SCADA Systems
OPC data logger software is getting data from OPC servers and log into different database system. So you can use these datas for ERP system, reporting, machine learning or tailored made SCADA software. SCADA is the name given to monitoring software. When you look at the SCADA, you may encounter very complex structures. Also we use SCADA for getting  data into the different database system. From the simplest application to the most complex applications, the logic is the same; "To monitor and control the system." It is actually possible to develop such programs in two ways.
First; package software tools: ICONICS, WINCC, WONDERWARE, INDUSOFT and so on. Although selection from these brands is often done by looking at license fees, supporting for sellers, product availability and features, and sometimes brand value. The second way is to develop ourselves. Although this seems to be the most detailed way, it is actually possible to develop and report on the fastest and most efficient SCADAs without tag licenses.
Why you need OPC Data Logger?
Developing your own SCADA in a standard machine automation application allows thousands of euros to stay in your country. The greatest feature of this type of SCADA is; The maximum size of the program is 20MB. On the backplane, it is possible to use 30MB of RAM or less RAM depending on the quality of the software. A software with the same screen display as a SCADA at GB level, such as packed software, can operate with lower hardware options. The reason for this is, of course, the differences between the package and the proprietary software. Another feature is the ability to get this chance on the web and in mobile apps. It is also important for companies to examine the cost aspect as well as the technological direction of the job.
In addition, tens of thousands of euros will not go to another companies, which will reduce these costs in the next project after building the infrastructure. The most critical point is; reporting software. The lowest cost of reporting bundled software is 9000-10000 euros. It is possible to set up your own reporting system while editing such systems. Especially the development of OPC Server technologies has opened a new market in this area. Software companies that are able to use leading software such as Microsoft.net may develop their own reporting systems and may not have to pay extra for the bundled software.
We recommend you to watch the RBS Report video what is it!
For more detail OPC Data Logger and SCADA Reporting Software.