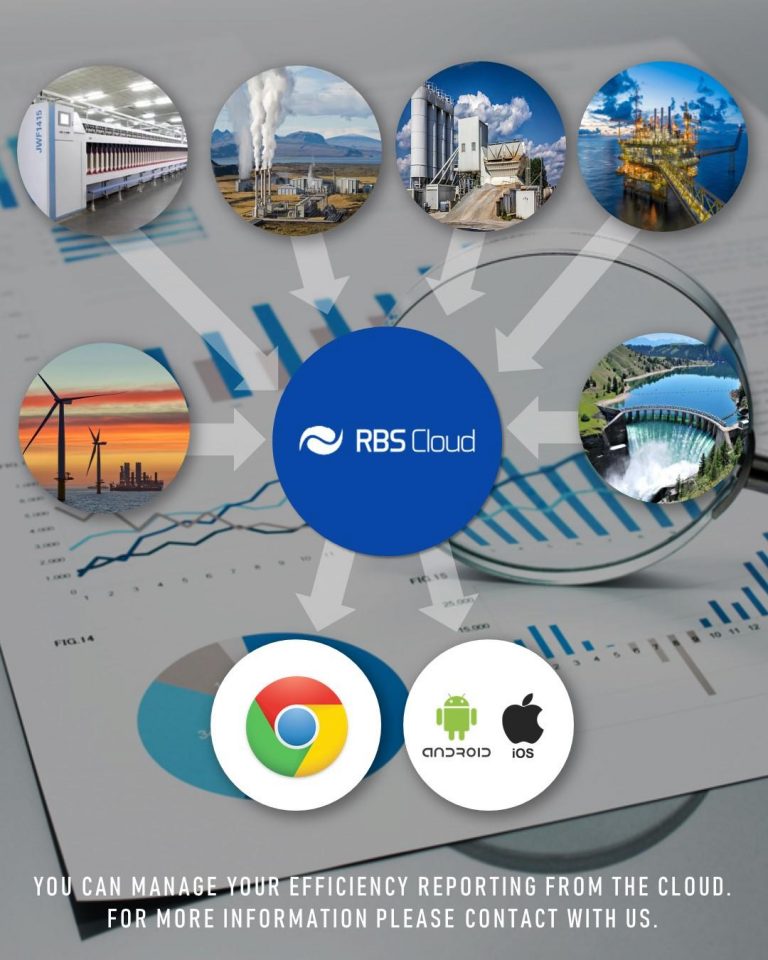 In the world of Industry 4.0, any data collected from industry is now required to transfer data to integrated structures rather than being stored in local systems. These systems are combined to IT terms such as AWS, Azure, Mongo DB, restfull api, json. Thus, with your data, business intelligence software is easy to follow up your systems and you can develop machine learning applications with this data.
The RBS Report application is fully adaptable to this integrated system. For example, it is possible to log all the performance data of a power plant and integrate the data into the azure system and create your excel reports and dashboards in local systems. In addition, with the automatic mail option, these reports csv, excel in certain hours as well as the ability to e-mail these reports from the cloud interface allows you to monitor the possibility from anywhere in the world. You can also access these reports via ios, android mobile applications.
Besides, RBS Report has the ability to transfer json data to 3rd party software systems with restfull api. RBS Report is capable of transferring data not only from electronic devices but also from other systems. PLCs, DCSs, Oracle, Mongo DB, cells of an excel file, an access database file or protocol, you can read the data and database tables of any device you know and save it in AWS, Azure or Central SQL Server and report this data. Furthermore, it is possible to access these reports from ios, android interfaces and transfer them to 3rd party systems with api. This means that RBS Report provides a platform for end-to-end data centering and productivity improvement of a factory or business.
With this platform, you can transfer the data that you have collected and analyzed to business intelligence software such as Power BI, or you can also use it for live tracking.